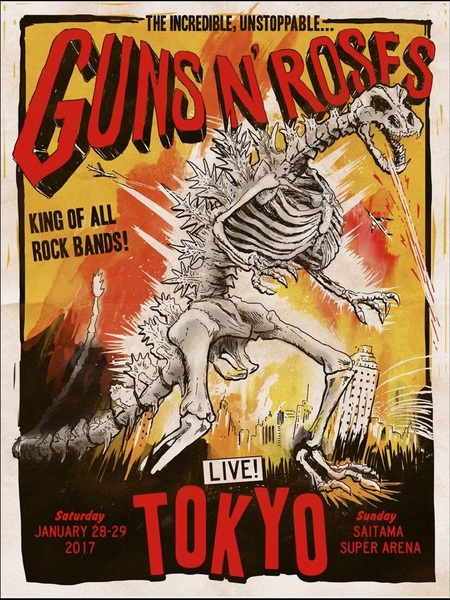 January 25, 2017
Not In This Lifetime 2017 Kicks Off In Japan
The band touched down in Japan last week for the start of their current run, playing in Osaka, Kobe and Yokohama. Catch the guys this weekend as they take over the Saitama Super Arena in Tokyo for shows on Saturday and Sunday.
New Zealand, Australia, Singapore, Thailand, and the UAE… if you didn't grab your tickets yet, do it NOW.
And be sure to stop by the merch booth for EXCLUSIVE designs in EVERY city!