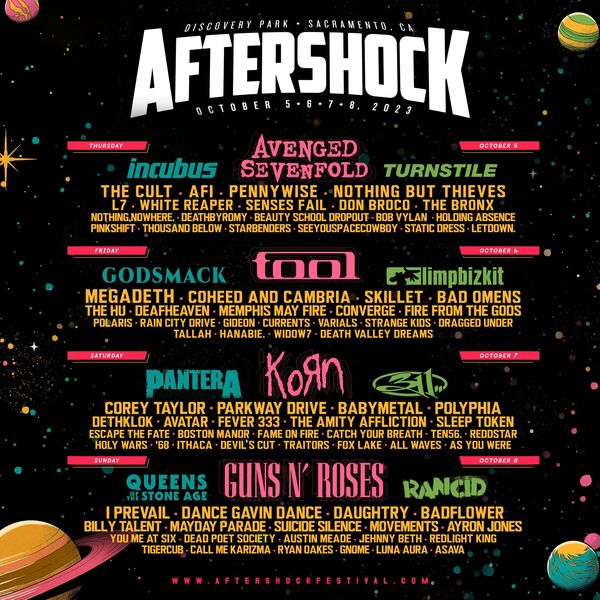 March 14, 2023
Guns N' Roses to Headline Aftershock
The West Coast's Biggest Rock Festival, Aftershock, grows even more in 2023 with its most packed lineup yet offering 95-plus bands over four full days, led by headliners Guns N' Roses, Tool, Avenged Sevenfold and Korn. The destination event, held at Discovery Park in Sacramento, CA on October 5-8.
Aftershock Single Day and Weekend General Admission and VIP passes are on sale now starting at $10.00 down, with payments amortized over five months (April-August). Festival goers are encouraged to buy early and save as prices will increase in the coming weeks and traditionally sell out prior to the event.
For all of the latest Guns N' Roses Tour info, visit the TOUR PAGE.