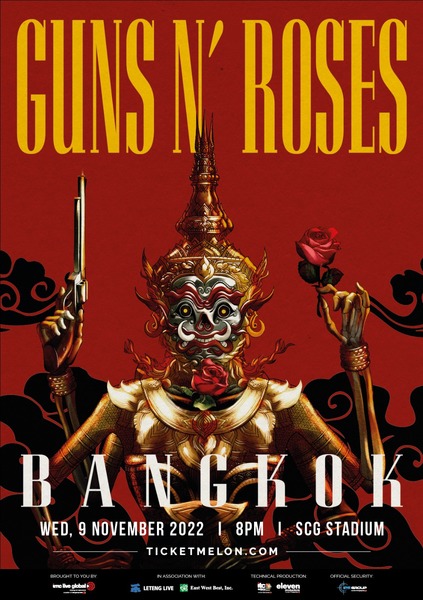 July 18, 2022
Bangkok, We're Coming Back for One Incredible Night!
Guns N' Roses is adding a new date in Bangkok, Thailand in 2022. Don't miss your chance to see the band live at SCG Stadium on the 9th of November.
Get on the Nightrain for the first shot at tickets.
If you're not a member and you want access to early tickets for all Guns N' Roses shows, join now and pick up one of the all new Nightrain memberships.